New Patients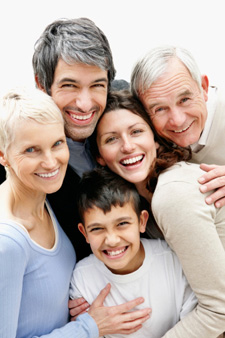 Chiropractic Wellbeing offers a warm, friendly atmosphere where you'll feel right at home. Our busy offices in Penticton and Princeton are natural health centers for all ages. We look forward to welcoming you!
Your First Visit
We ask that you arrive 15-20 minutes before your scheduled appointment time to complete paperwork. Then, you'll meet with Dr. Con to discuss your history and gather some information. Next, an examination will give answers as to why you're experiencing your particular health concerns. You'll get an explanation of whether we can help you, and if so, get started right away with a chiropractic adjustment. It takes about 45 minutes in total.
Your Second Visit
When you return, you'll receive a report of Dr. Con's findings about your condition and what you can expect moving forward. We'll discuss how you responded to your previous adjustment and give you a second adjustment.
Do I Have to Keep Coming Back?
Some conditions worsen over time – even relating back to when you were a child! We can't base how healthy we are on our symptoms alone. Just as your teeth get regular checkups and your car requires periodic service, occasional visits to Dr. Con can help you stay tuned up and in great shape. Your care is always in your hands, and you're free to see us whenever you feel you need it.
Contact our office today to schedule a convenient Saturday appointment!
---
Chiropractic Wellbeing
Phone: (250) 492-7027
Chiropractic Wellbeing
Phone: (250) 293-6062