Your First Visit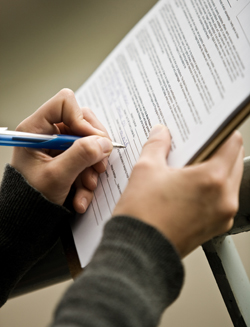 When you first arrive at the clinic you will be greeted by one of the friendly reception staff. The first thing you will need to do is fill out some paperwork, your case history, in order for us to know how we can best serve you. Should you need any help with the forms one of the staff would be happy to help you. Once the paperwork is finished you will be led into one of the patient rooms where you will be introduced to Dr. Berry.
Dr. Berry will first go over your case history with you in detail in order to get a better understanding of current and past health concerns. The purpose of your consultation with the doctor is to discuss your health goals and see if chiropractic is likely to help you. A thorough examination will help identify the cause of your problem.
Once the problem has been identified Dr. Berry will briefly explain your condition and, with your consent, begin treatment. You can take a look at what to expect at your second visit or click the button below to get your first visit scheduled.
---
Chiropractic Wellbeing
Phone: (250) 492-7027
Chiropractic Wellbeing
Phone: (250) 293-6062